The Institute of Modern Russia continues the work on developing a reform program for post-Putin Russia—an initiative that we launched earlier this year. As part of this initiative, today we are presenting a new report titled "Russia's Healthcare System: Current State of Affairs and the Need for Reforms" that outlines the dire situation in the country's healthcare and offers policy solutions that can facilitate the much needed change.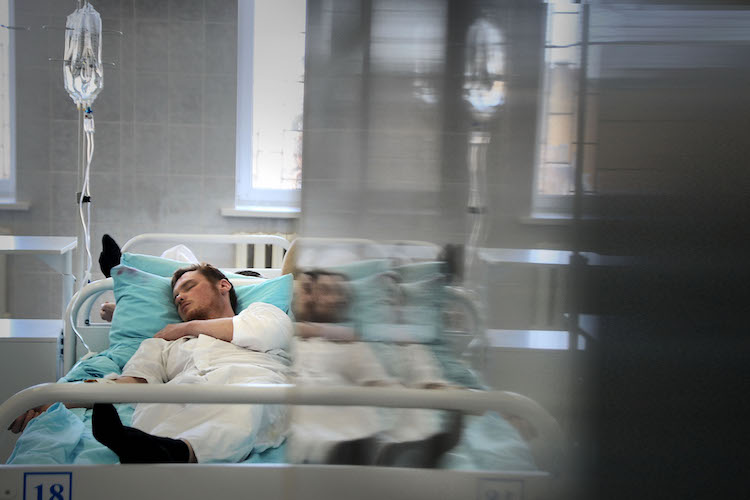 KEY TAKEAWAYS
Russia's healthcare system is de facto not free, and the government should acknowledge that.
The Russian government should also realize that it cannot afford to increase expenditures on national defense at the expense of healthcare.
Bureaucracy and the system of centralized administration undermine the work of the country's healthcare system and reduce its efficiency.
The personnel problem in the Russian healthcare system has never been more acute: primary care physicians are on average 60 years old; many practicing doctors were educated in Soviet times, and they generally lag behind their Western counterparts in terms of qualifications.
There are only few high-tech clinics in Russia, and all of them are located only in the large federal centers.
The current import substitution policy in Russia may be ideologically correct, but in practice its implementation causes a lot of trouble. The healthcare system suffers as a result of the Kremlin's political ambitions and inconsistent policies.
POLICY RECOMMENDATIONS:
One of the possible solutions could be a transition to a combinatorial (partially free) healthcare model adopted by a number of new members of the European Union. Such a model helped many of these countries overcome the legacy of socialism and preserve public trust in the national healthcare system.
Administration of the state medical institutions, including managing financial issues, should be decentralized. It should be up to the dean of each individual clinic to make decisions on what to buy, where to buy it and how. And deans have to bear personal responsibility to patients and the regional department of public health.
To overcome the geographic problem, more high-tech medical centers at the federal level can be set up on the basis of the five-six existing regional clinics. Such centers should be developed as conglomerates—health centers that offer a full spectrum of services (diagnostics, in-patient facilities, surgery, etc.) and conduct multifunctional research.
Development of conglomerates will create jobs for high-skilled local medical professionals who are currently incentivized to move to Moscow; it will encourage decentralization of high-tech medical care by "relieving" health centers in Moscow and St. Petersburg of additional inflow of regional patients; it will also help utilize local resources more efficiently.
The government has to stop helping national pharmaceutical companies at the expense of patients' health. The political will is needed to prohibit risky savings on drug production when human lives are at stake.
Russia's pharmaceutical industry can and should be developed, but the conditions for a normal market economy and free competition need to be created (some government subsidies, benefits, and other types of support can be preserved as additional measures of support).
A systemic reform of the medical education needs to be implemented nationwide; university clinics have to be created; academic programs need to be updated and new modern specializations introduced. Consequently, the Ministry of Healthcare's schedule of rates should be revised, and a new Medical Code of Ethics needs to be developed.
For Russia to aspire to any noticeable standing in the international scientific rankings in the next 25 years, efforts need to be made today to invest in medical research and development, build conglomerates, and transform medical institutions and universities.
You can also download this report in Russian here.