IMR's president Pavel Khodorkovskiy calls for immediate action to shelter Ukraine's sky and prevent a humanitarian catastrophe.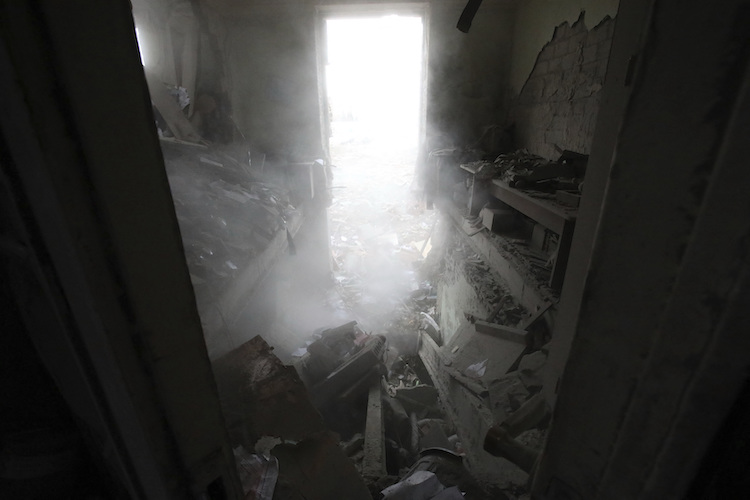 Institute of Modern Russia
March 4, 2022
The war in Ukraine is deteriorating at an increasing pace. Russian troops are closing on Kyiv in the north and Odessa in the south. Despite Ukraine's brave resistance, it should be absolutely clear that Vladimir Putin isn't going to stop. And we should not be fooled by the mockery of negotiations, which he is using to buy the Russian military time to resupply. 
If Putin achieves his goal—taking over Ukraine—he will proceed further to Europe: Romania, Poland, the Baltics will be his next targets. This means that the Ukraine crisis is not a regional conflict. If Ukraine falls, a much larger war in Europe will soon follow. That's the war the United States will not be able to avoid. 
At the moment, there is a small window of opportunity for the U.S. to prevent a worst case scenario, but it is extremely narrow. As of now, it is still feasible for Ukraine to make concessions to stop the war and prevent a humanitarian catastrophe. In a few days, with Russia erasing Ukrainian cities off the face of the earth and killing thousands of civilians, it will be impossible for Kyiv to accept any claims laid down by the Kremlin. 
We must act decisively and immediately. Below are the three key steps:


No-fly zone over Ukraine is a top priority.
Over 1 million people signed an online petition asking NATO to close airspace over Ukraine. Yes, it will trigger Russia's direct confrontation with the Alliance. But the choice is war in the air now or a much costlier war on the European ground in the next month.


No top-level negotiations with Putin
If President Biden decides that he can negotiate directly with Putin, the Russian president will interpret such an engagement as a sign that his approach is working, that the United States does not present a military threat. It will further embolden him. Diplomacy at this stage can only be focused on tactical and humanitarian war aspects.
All-encompassing financial sanctions on Russian banks
30% of Russian banks are still able to transact with foreign counterparts. They are now acting as "wallets" for Putin's war.
Like many Russians, I have friends and family in Ukraine, who are suffering the immense consequences of Putin's war right now. I am personally asking each and every one of you to call your congressmen, senators, their staffers, journalists, and any public opinion leader that you know. Ask for one thing, and one thing only: No-Fly Zone over Ukraine. Let's stop this war before it comes to our door, too.
Pavel Khodorkovskiy,
President of the Institute of Modern Russia