On October 2nd, Vladimir Pereverzin, a former manager of Yukos Oil Company, will present his autobiographical book, "Hostage," at the Brooklyn Public Library. The event is sponsored by the Institute of Modern Russia. The author will be introduced by IMR President Pavel Khodorkovsky.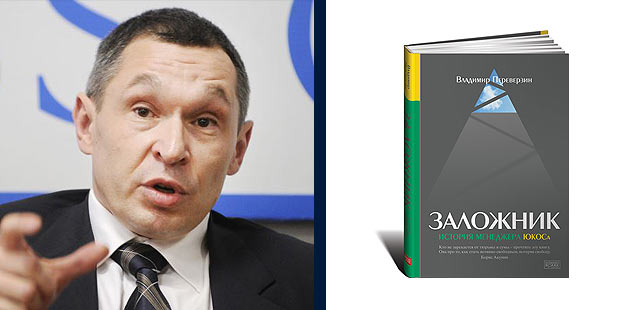 In 2007, former Yukos manager Vladimir Pereverzin was convicted for allegedly stealing all of the oil produced by the company. He was sentenced to 11 years in high-security prison. His term was later reduced to 7 years and 2 months. In February 2012, Pereverzin was released. He wrote a book titled "Hostage" about everything that he endured in prison over these years. The book was published in 2013.
All the time that Vladimir Pereverzin spent in custody was given for the right to remain a dignified human being and not to perjure. He was called "the most accidental victim of the Yukos case." Despite the difficult memories, the author considers it his duty to get out the message that in today's Russia, with its repressive political regime, what happened to him can happen to anyone.
Vladimir Pereverzin's talk at the Brooklyn Public Library will coincide with the second anniversary of the death of Vasily Aleksanyan, Yukos' chief lawyer.
The Institute of Modern Russia welcomes everyone to attend the presentation of "Hostage" and to hear Vladimir Pereverzin's story from the first person.
The event will take place on Wednesday, October 2, 2013, at 7.00 pm.
Brooklyn Public Library, Ground Floor, InfoCommons Lab
This event is free. Please RSVP here.